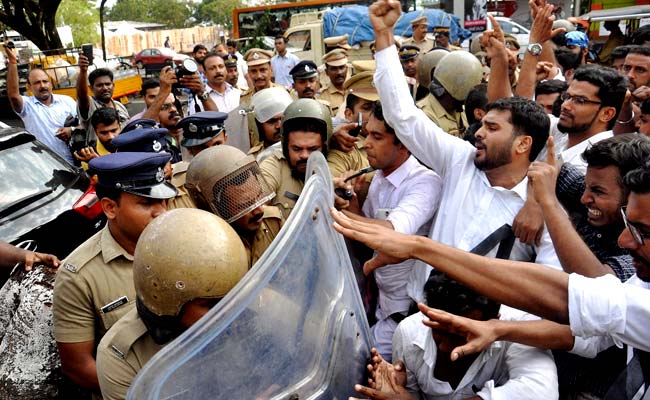 Kochi: 
Nearly 18 months after a 30-year-old law student was raped and murdered in Kerala, a local court in Kochi is set to pronounce its verdict today.
In April 2016, the woman's naked body was found in a pool of blood by her mother at their house in Ernakulam. The body was found battered with bruises from sharp objects with her intestines pulled out, at her home in Perumbavoor in May.
About 50 days later, Ameer-ul-Islam, a migrant labourer from Assam was arrested, who according to the police, entered the dalit woman's house with the intention of raping her but killed her with a sharp object when she resisted.
Ameer, the woman's neighbour, has been charged with rape, murder, under the Dalit Atrocities Prevention Act.
The woman's mother, who spent days in a hospital recovering from shock of her daughter's brutal murder, expressed hope that justice will be delivered in the case. She has demanded capital punishment for the accused.
The brutality of the crime and the fact that the woman struggled with poor living conditions – a one-room home without a toilet shared with her mother and sister – had invoked massive protests across Kerala. The incident was in focus during the state assembly polls campaign last year with political parties attacking the then Congress-led United Democratic Front regime for slow progress in the probe.
The Left Democratic Front (Kerala) government, after assuming power on May 25 last year, changed the investigation team in its first cabinet meeting itself.
As many as 100 witnesses were examined during the trial which began in April last year. The prosecution has described it as a rarest of rare case.
More than 100 police personnel had questioned over 1,500 people. Finger prints of over 5,000 people were also examined by the SIT personnel who went through over 20 lakh telephonic conversations before reaching Ameer. Police have said a blood stained footwear found from a canal near the victim's house was one of the key evidence in identifying the culprit.