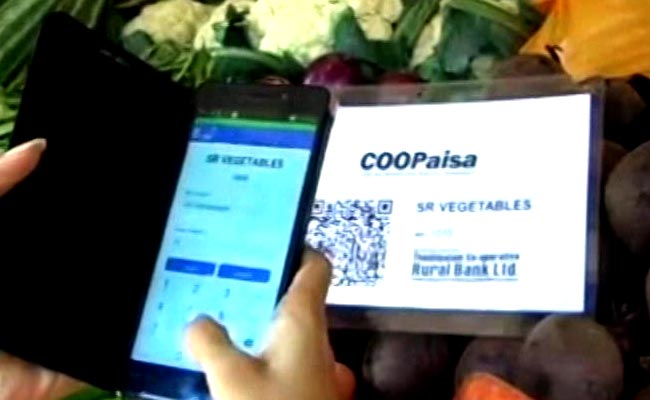 Thiruvananthapuram: 
The old 500, 1000 rupee notes having gone out of circulation, a cooperative bank in Kerala's Kozhikode district has broken new grounds by launching its own digital app.
The Thenipalam Co-operative Rural Bank, located in Thenipalam panchayat, has around 21,000 savings accounts and the app has been downloaded over 1,000 times in the last 20 days.
Shilomy, 25, a working professional, now buys her veggies from the local vendor with COOpaisa – the first digital payment app by any cooperative society.
"After demonetisation, getting change for Rs 2,000 was a problem. And we needed that for these small vendors and daily necessities. Now, I just use COOpaisa," says Shilomy said.
"This is free. They don't charge any transaction fee and I am an account holder of this cooperative society. So, i get to use my money stuck there," said another user.
The app, however, can be downloaded only by the members of this specific cooperative society and be used across three panchayats in the district.
Members having a smartphone can scan the unique bar code. Those without smartphones use a one-time pin. The transactions are end-to-end encrypted.
Sreejith Mullassery, Assistant Secretary of Thenipalam Cooperative Rural Bank told NDTV,  "We don't come under RBI regulation but still have ensured that we follow its guidelines to ensure safety. Our server has SSL certification and we have OWASP 3.0 security measures among other features."
Though a minority, the cooperative society officials say they hope more and more people will see the advantage of using e-cash.