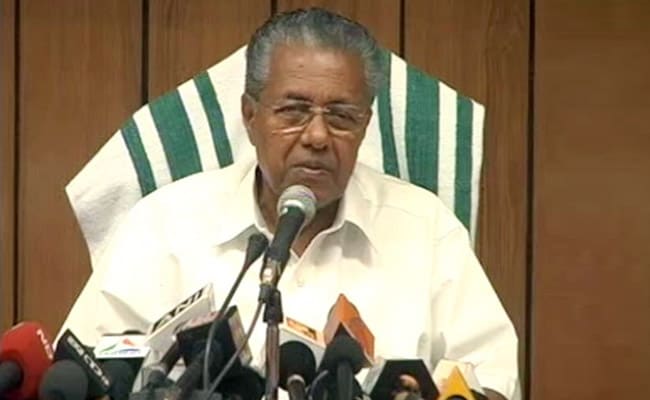 Thiruvananthapuram: 
Kerala's Left government has been left red-faced after ordering Rs 8 lakh to be taken out of the State Disaster Relief Fund for Chief Minister Pinarayi Vijayan's charted flight.
The Chief Minister reportedly reportedly took the chartered flight on December 26 between state capital Thiruvananthapuram and Thrissur – where he was attending a party meeting. In Thiruvananthapuram, Mr Vijayan met the central ministerial team assessing the damage caused by Cyclone Ockhi.
The order dated January 8 by Kerala's revenue department states, "Government has examined the matter in detail and are pleased to accord sanction to the district Collector, Thiruvanthanpuram, to release an amount of 8,00,000 from the head of account 2245-02-101-94-F-other terms under SDRF to  DGP and State police chief abide by the existing norms."Sources in the Chief Minister's office claim that Mr Vijayan wasn't aware of the order and has now ordered its scrapping.
The order also states that the chartered flight company asked for Rs 13,09,800, but were convinced to bring down the bill to Rs 8,00,000.