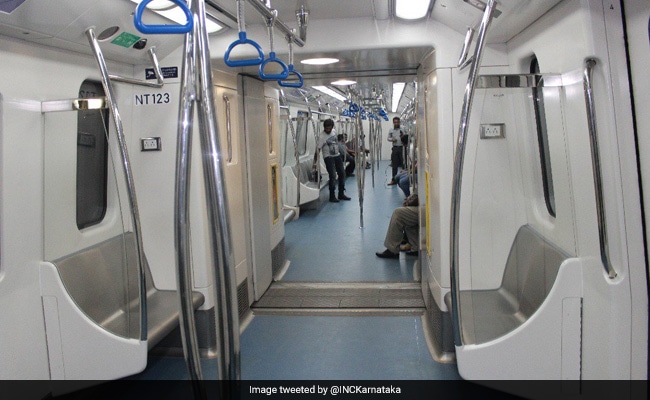 Bengaluru: 
President Pranab Mukherjee inaugurated the last stretch of Bengaluru's Namma Metro Phase-1 today, connecting the already operational Majestic station to 10 new stations. The metro line inaugurated today is on the North-South corridor, or the Green Line, which reduces the travel time – from Majestic to Yelachenahalli – by 40 minutes. "The journey from East to West should take 53 minutes; North to South will take 45 minutes. This is half the time taken by other modes of transportation," Mr Siddarahamaiah said in his address. He also said that Bengaluru is the second city after Delhi to have a full-fledged Metro.
President Mukherjee inaugurated the 12.3 kilometre stretch at 7.30 pm, in the presence of Mr Siddaramaiah and Urban Development Minister Venkaiah Naidu. He dedicated the 42 kilometre long Phase-1 of the Namma Metro to the nation and further praised workers and engineers for finishing the project in less than 10 years.
"I thank the workers and the engineers who have carved deep into the rocky Deccan Plateau… You have been able to finish the first phase in less than 10 years. I congratulate you," said President Mukherjee.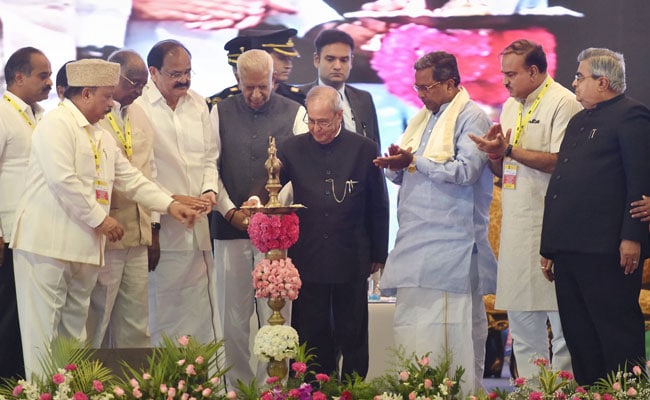 Urban Development Minister Venkaiah Naidu, who had also attended the inauguration of the Kochi Metro by Prime Minister Narendra Modi earlier in the day, said that the traffic-choked city of Bengaluru "really needs" the Metro.
"Everybody comes to this city and it has become crowded," he said. 
Construction for the Namma Metro, which was sanctioned in 2006, began in 2008. 
"I was chief minister when it was inaugurated. I am so happy to see this today. It is a great day for Bengaluru," said Union Minister Sadananda Gowda to NDTV.
Despite the delays and the enormous cost, it was a proud day for those who contributed to the project. Two junior engineers, who were attending the inauguration, said that they felt a greater sense of responsibility. Namma Metro hopes to see half-a-million passengers in India's IT capital every day.