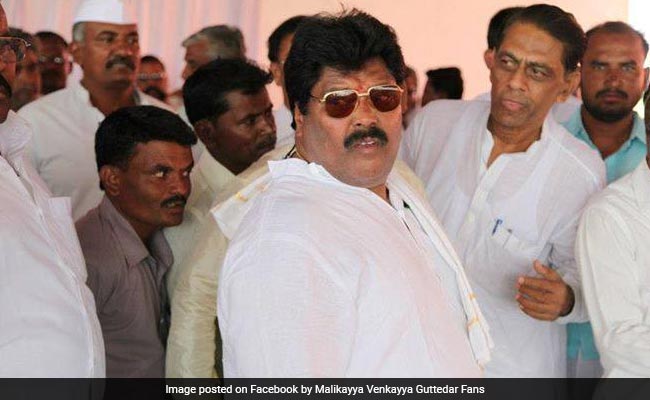 Bengaluru: 
The Congress today expelled senior Congress MLA Malikayya Venkayya Guttedar after he announced his decision to quit the ruling party in the state and join BJP ahead of the May 12 assembly polls in Karnataka.
Mr Guttedar, a six-time MLA from Afzalpur and a former minister, has been unhappy with the party and its state leadership for some time, over him not being considered for a portfolio by Chief Minister Siddaramaiah.
Later in the day, the state Congress expelled Mr Guttedar from the party for six years, citing his "anti-party" stand as the reason.
"Afzalpur MLA and Karnataka Housing Board Chairman Malikayya Guttedar has been expelled from the party for six years, for his anti-party stands," said Karnataka Congress quoting its President G Parameshwara in a statement.
Mr Guttedar, who met state BJP Chief B S Yeddyurappa on Thursday said, he has spoken to Chief Minister over phone before taking the decision.
"There was confusion, which party I will join. I have decided to join the BJP under the leadership of Yeddyurappa, quitting Congress," Mr Guttedar told reporters.
He said, he would join the BJP in the presence of party national president Amit Shah during his visit to Mysuru on March 30 and 31.
Mr Guttedar said many of his supporters would also join the BJP.
He said he was joining the BJP "unconditionally" to strengthen Prime Minister Narendra Modi and party's chief ministerial candidate BS  Yeddyurappa's leadership.